Secrets of Male Strippers

Hunk-O-Mania runs a two-hour show in Midtown Manhattan Thursday through Saturday nights, catering to almost exclusively crowds of birthday and bachelorette parties. Like in Magic Mike, there's a stage show with costumes and dancing — more of a cabaret act than what you'd see at a female strip club.

"It's become an American tradition to celebrate bachelorette parties with the same level of importance as bachelor party," said Armando, the owner of Hunk-O-Mania. "Most of our customers are not the type of customer that comes on a weekly basis. These women are celebrating a special milestone in their lives."

Around 30 hunks work at the club, including waiters and bartenders. Some hunks only work the crowd, offering lapdances instead of performing in the dance numbers onstage. The stage show often involves bringing up a woman onstage in a "hot seat" — typically a birthday girl or bachelorette whose friends have paid for the privilege — and the dancers will grind on the ladies, to the delight of the crowd. There is no full frontal nudity.

The hunks did see similarities to Magic Mike, except for the drug use and partying that occurs. "I totally don't agree with what goes on with the drug abuse and stuff like that, because I don't see myself doing any of that," said Jay, a dancer. "This company that we work for doesn't just let things like that slide. You might have a few guys here and there that are new, and they want to come to this business and just explore and have fun and do whatever they want, but here that doesn't apply. If you get a few strikes, then you're out."

Will the popularity of Channing Tatum and company wiggling onscreen make a difference for Hunk-O-Mania's business? According to a hunk named David, "the movie will make this more acceptable to people who aren't usually thinking outside the box."

After I met some of the men of Hunk-O-Mania at a screening of Magic Mike, they invited me to see their show. I brought along photographer Jenny Hueston, whom they allowed backstage access to their dressing room to shoot. Here's what we saw.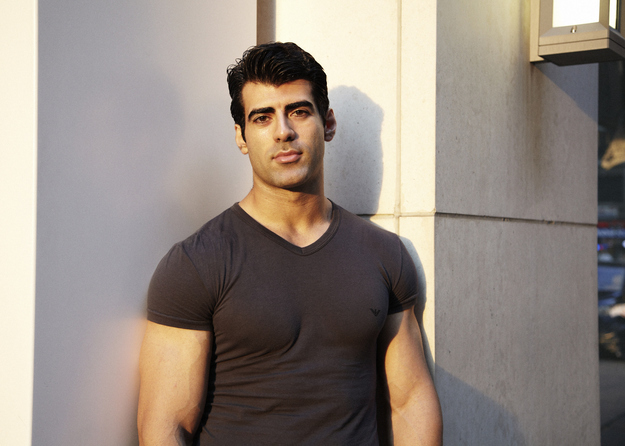 Constantine: "My signature look is the white, tall, dark and handsome male. I can't say that I have the greatest moves, that's just what I represent. White boys can't dance.

In order for you to have longevity in this industry, you have to be on top of your game. The work is not here. The work is during the week — what do you do, what do you eat, how do you train. If you use too many substances, eventually it will catch on to you and you will alter your look."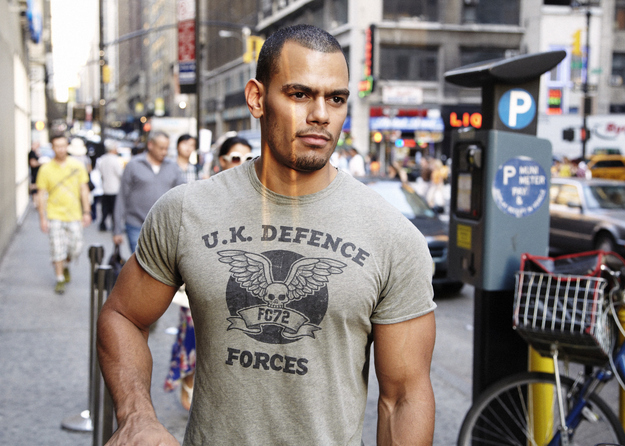 Jay: "The best part is having fun, making money, and you're surrounded by women all the time."

< Back to Articles